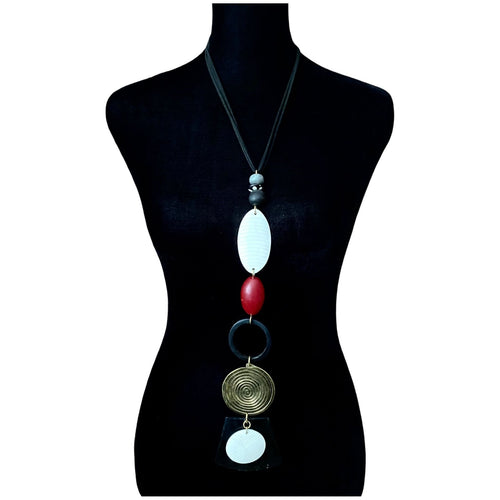 Elegant choker pendant with Maasai style handmade "Surutia" brass coils. Accented with bone, horn, batik bead and red resin bead. 
Handmade in Kenya by Dan  - The neck cord is 3 strand suede length" and  length of hanging pendant"     
All our horn materials are ethically sourced from various tribes and sources throughout Africa.