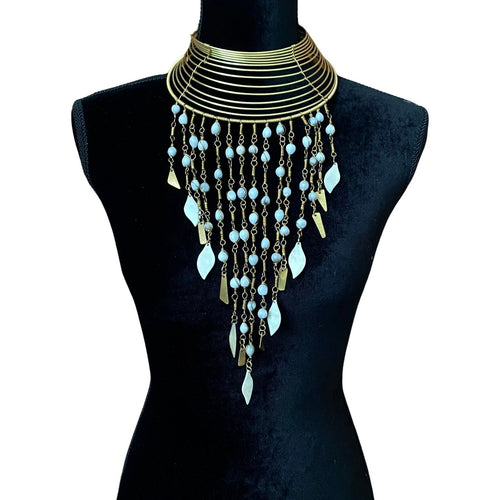 This fabulous pendant features a multi layer brass choker with hanging chains using jobs tear seeds.  Finished with white bone and brass charms.
Another fabulous design from Stephen head of the AYAM team in Nairobi.                          
The choker is 14.5" in circumference around the neck at the smallest part -  the length from the top of the 14 layer brass neck piece is 3" - length of hanging pendant to the longest charm is"     
All our horn materials are ethically sourced from various tribes and sources throughout Africa.