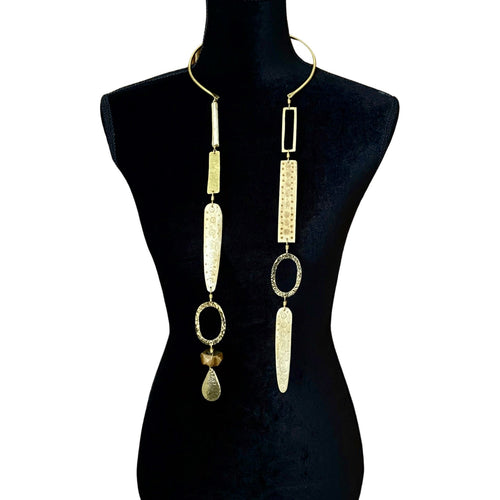 Sleek mix of stained bone and brass shapes create this fabulous one of a kind 'Double Trouble' pendant, creations from Stephen, one of our expert designers and makers.
The neck choker slips on from behind.  The length at the longest hanging piece is 14.5"
All our cow horn and bone materials are ethically sourced from various tribes and sources throughout Africa. Each bead is individually carved and polished, and is truly one of a kind.