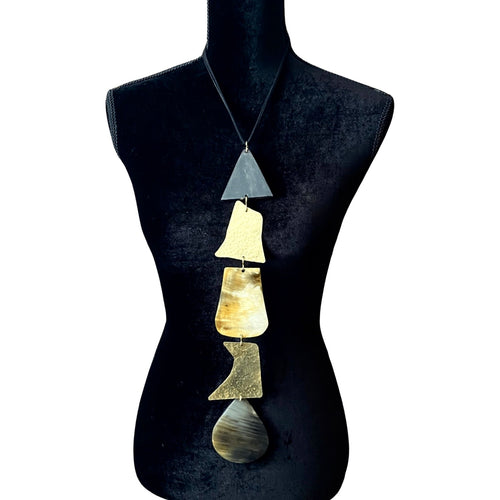 Funky, fun long choker pendant with hammered brass and mixed with polished horn shapes.  Handmade in Kenya by Dan one of our expert makers.  
Black suede neck cord hangs  18" - length of the hanging pendant is 16.5" - single hook clasp.
 All our horn materials are ethically sourced from various tribes and sources throughout Africa.